The Pluripotent Stem Cell Conference 2022 took place on 20-25 April, co-hosted by the Institute of Zoology, Chinese Academy of Sciences and Beijing Institute for Stem Cell and Regenerative Medicine.
The conference aims to bring together leaders in the field to discuss the state of the art in human pluripotent stem cell (hPSC) manufacturing with emphasis on utility of new tech­nologies for critical quality criteria, as well as training initiatives in biobanking and quality issues.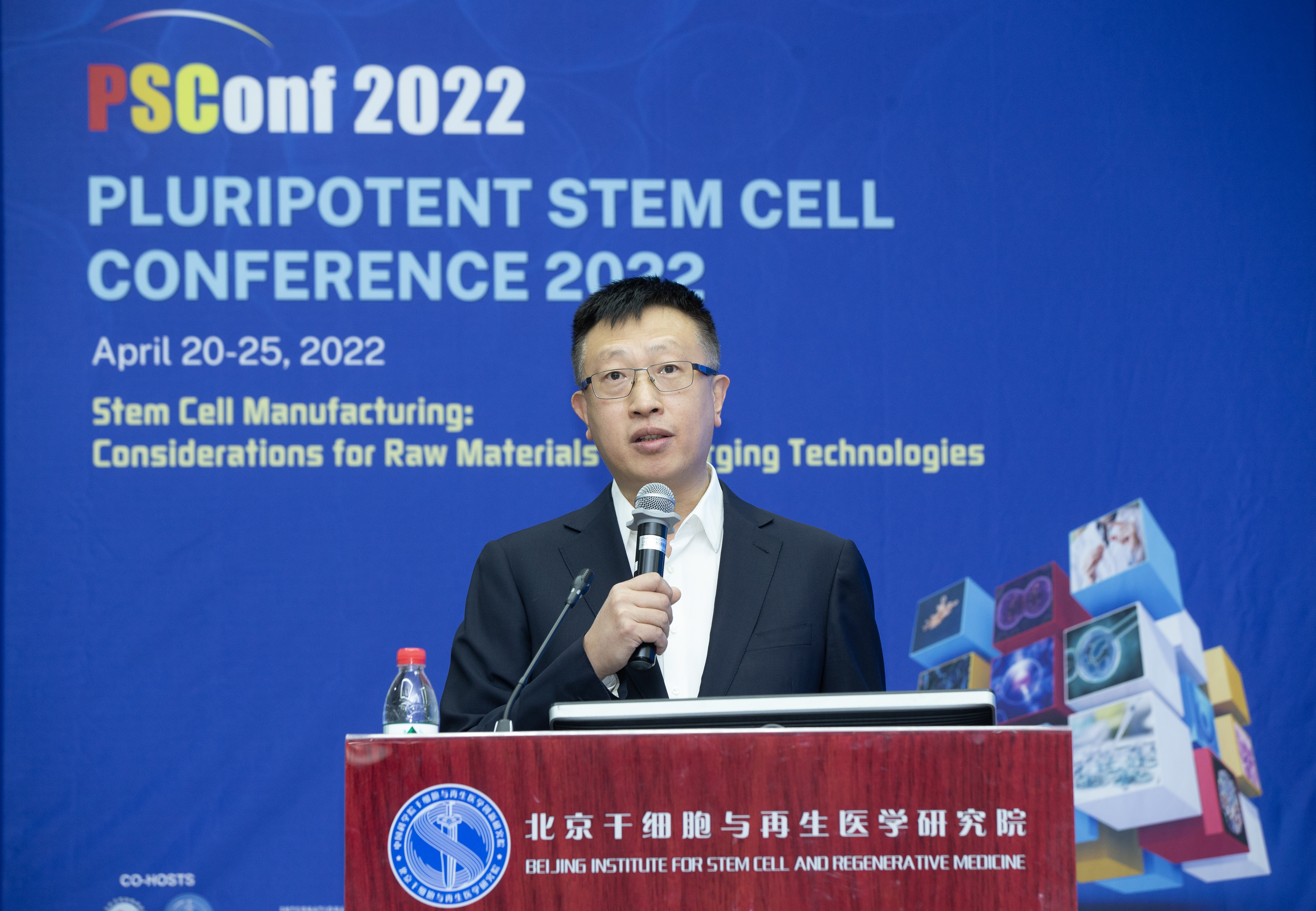 In response to COVID-19 restrictions, PSConf 2022 was held with hybrid online and offline participation, attracted more than 200 scientists from 21 countries to register and attend online. The local offline participants included representatives from the Ministry of Science and Technology of China, China Food and Drug Administration, China National Accreditation Service for Conformity Assessment, and scientists from the Institute of Zoology, CAS and Beijing Institute for Stem Cell and Regenerative Medicine. The representatives of drug reg­ulatory authorities from the UK, France, Japan, Korea and other countries, also joined the conference through online meeting system.


The four-days programme included International Symposium on Development of hPSCs for clinical application, Bridging Session for International Stem Cell Organizations, an Asian Fo­rum, Training Session and Panel Discussion. These presentations complemented by talks on single cell analysis and genetic stability, as well as quality and ethical issues in hPSC-derived organoids. In the Bridging Session, the participating organizations further discussed global efforts to facilitate stem cell standards development and priorities for the future.


At a point where stem cell research and clinical translation are moving towards high qual­ity, we face many new challenges in terms of research ethics and regulation of policy. Pro­moting industrial synergy in stem cell research and clinical translation and deepening the construction of an innovation ecosystem, requires global scientists to make efforts in stem cell standards and ethics, especially in translation and processing practices. In this process, collaboration between scientists, manufacturers, data registries, and regulators is critical. All delegates agreed that it was important to promote international coordination in setting global standards and felt the urgent need for collaborative effort.